Stellar Challenge Sdn. Bhd.
Great things in business are never done by one person, They are done by a team of people.
We have great teamwork delivering and improving excellent customer service and key to customer satisfaction.
Stellar Challenge Sdn. Bhd.
Who We Are?
Establish since 1998 possess superior, high end technology design and process with modern approached focus on transparent plastic materials tooling and production. We are ISO and TS/IATF qualified supplier, capable in satisfying the potential market needs in offer one stop solution ultimately optimise your supply chain by provide efficiency in Cost, Delivery, Quality and Service.
Our company believes that manpower is the most important asset of the company. In accordance with this philosophy, we have acquired the services of experiences qualified and well trained personnel in the various departments of the company.
On the international front, STELLAR is determined to work hand-in-hand with developed countries such as Europe, Canada, the United States, Japan, Hong Kong and Taiwan to contribute towards the growth of the global economy.
"SATISFYING OUR CUSTOMERS' NEEDS IN ALL ASPECTS OF PRODUCT QUALITY, SERVICE. DELIVERY AND COST."
IMPROVEMENT IN QUALITY:-
The success of STELLAR CHALLENGE is borne of a firm commitment to quality and unwavering belief in excellence.
IMPROVEMENT IN TECHNOLOGY:-
STELLAR CHALLENGE will introduce to foreign friends all kinds of our products, as well as the related enterprises and technological improvement and export corporations so as to provide good consulting service to foreign friends who are involved in trade and technical cooperation in plastic product with Malaysia.
ESTABLISH WORLDWIDE MARKETING:-
Having established itself in Malaysia, the group now looks forward to exporting its high quality products and services to USA, Europe, Canada, Japan, Australia, to contribute higher development in the global economic growth.
We are Fast Growing Company with Team work oriented since 1998, facilities ready for high technology with big volume production at 50 Million pcs per month focusing in transparent products to support LED lenses & Medical market requirement.
2004 : ISO 9001: 2008
2011 : TS 16949: 2009
2017 : ISO 9001: 2015 & IATF 16949 : 2016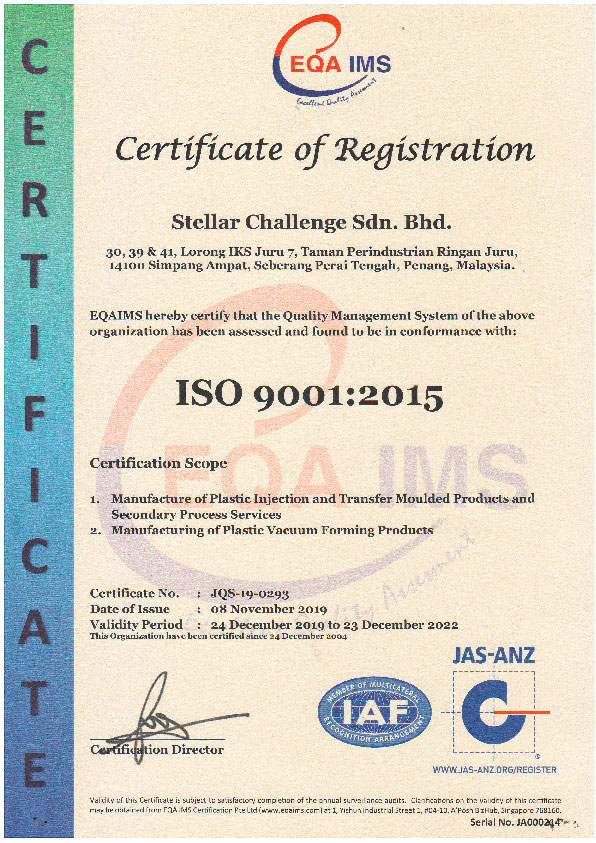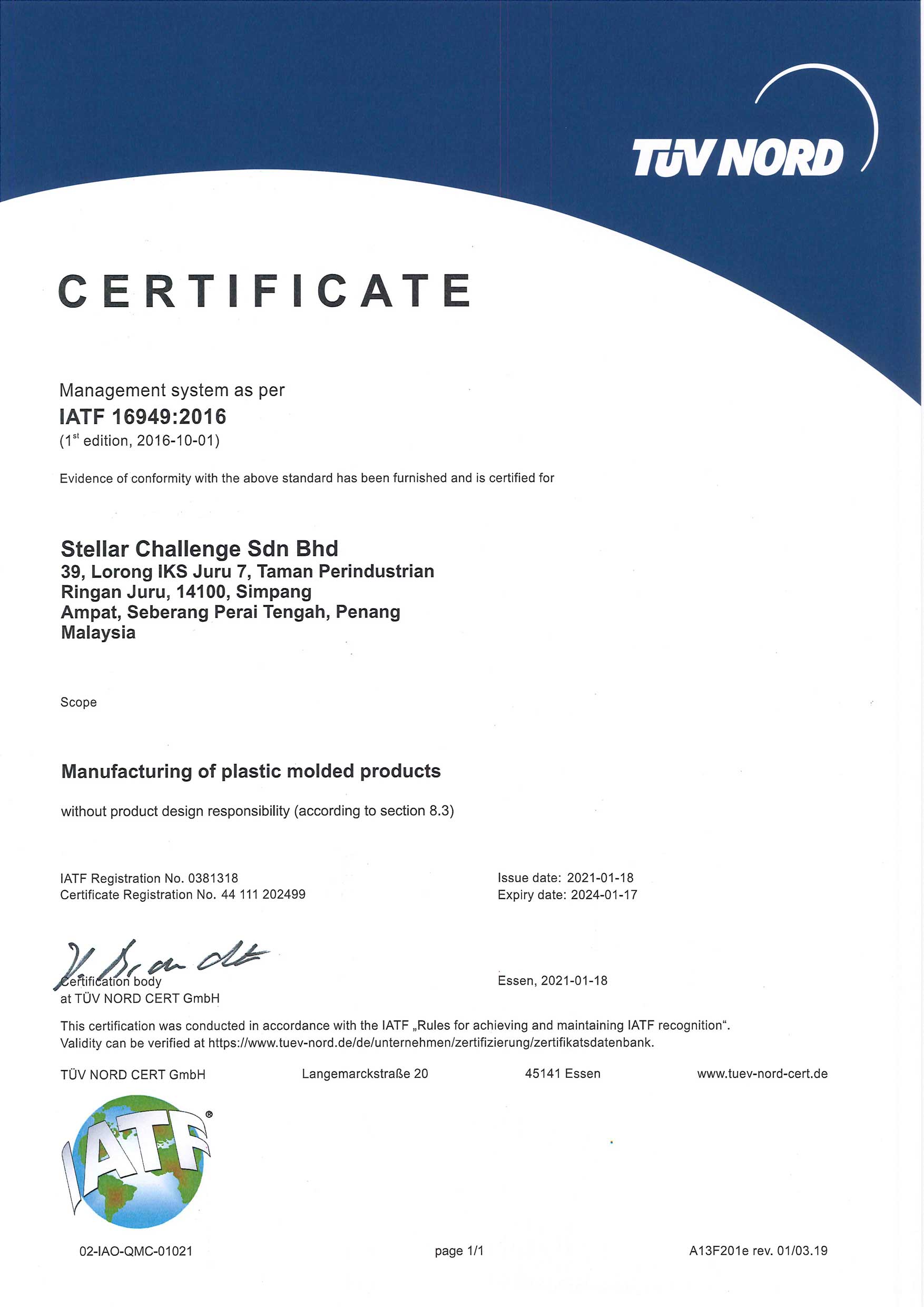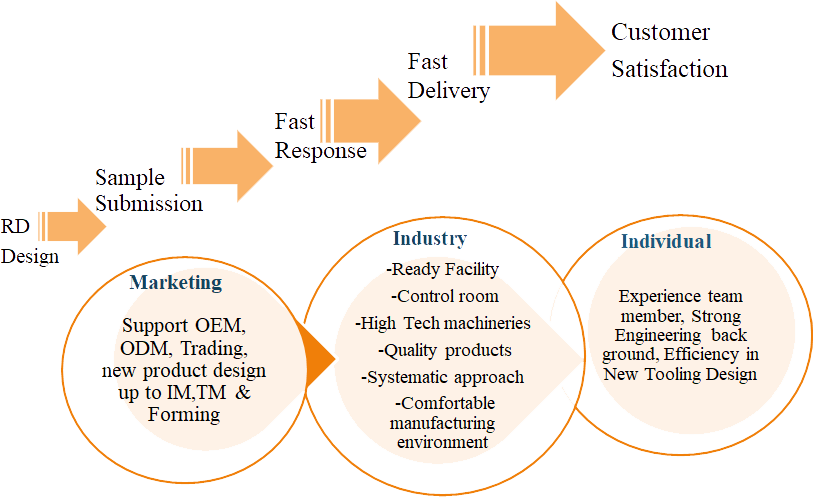 We are the solution of Your Need
We solved Market demand and your problem in finding the right technology and expert for the transparent materials and lens producer.

Our High Technology Machineries, equipment,facilities and ready skill are all standby to support and solved the industry problems effectively.

Engineer take times in analyze the various kind of technical problem during product development, with our 20+ experianced background, we manage to foreseen the possibility designed issues by came out good design upfront and advice for succesfull output.